Discussion Starter
•
#1
•
The XpresScreen SM 1000 Exposure Unit revolutionizes screen printing, and eliminates the need for all of the chemicals, emulsions and odors associated with traditional screen printing. This is their newest unit, it is all digital. This unit has the ability to function not only as an exposure unit for screens, but also can create self-inking rubber stamps.
Eliminates: Wash-out booths, dryer racks, emulsions, darkrooms, EPA intervention, special plumbing, cleaning tank, and odors. This is great for home or garage printers. You don't need all the space that is required for a traditional system. Print your design, place the screen on the exposure unit, place the design on the screen, pull the cover down, push the handle down and flash. Screen made in less than 5min.
Includes 1 exposure unit
4 metal stretch frames
4 sets of clamps
4 used wood frames
blockout pen
dust cover for the unit
just less than a 1/2 roll of 135 mesh
owners manual (the how to book)
10 self inking stamps?
We haven't gotten the screen printing business that we had hoped to get so it is time to get out of it and move on. This unit is in excellent condition and we have had it just over 2 years. It was purchased brand new. All bulbs work. Not many screens made. This unit is in excellent condition.
All items are worth $5200 willing to let it all go for $3200 plus shipping OBO.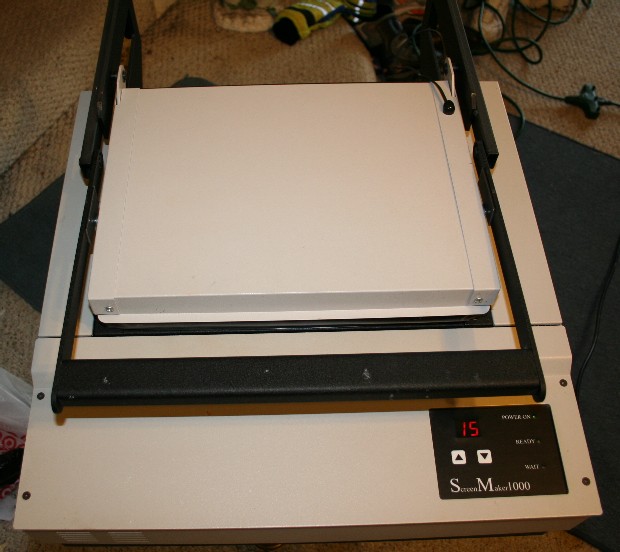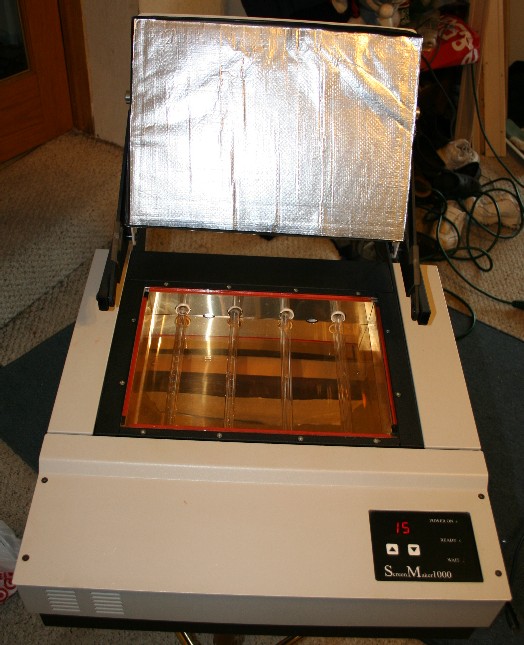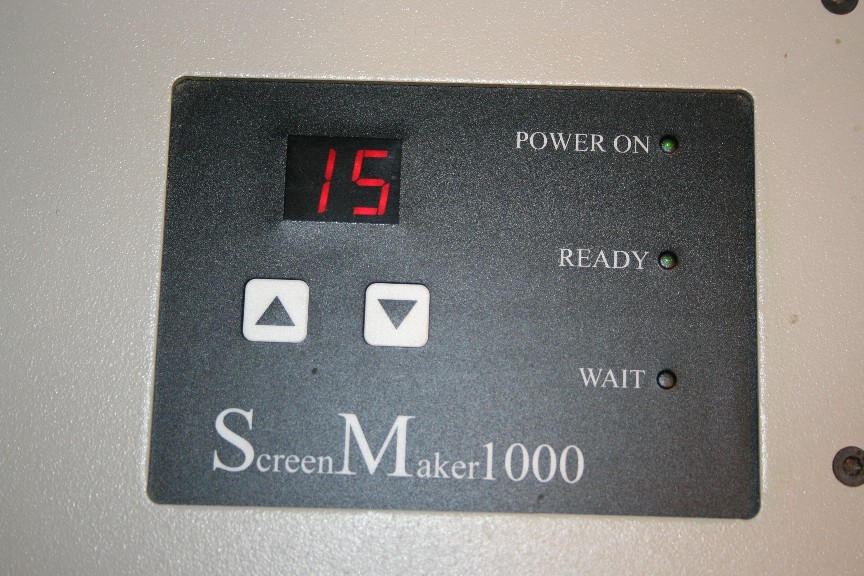 __________________