I am a studying in China and I have been wanting to do this for a long time.
I am wanting to purchase a 4 color 1 station press to start a small clothing company here.
In this post I will include the pictures, specs, prices, and websites of the business'.
I am hoping that you guys would be able to give me advice and also tell me what you think is a decent price an if you know of any reputable Chinese suppliers.
1.
SHANGHAI SHUOXING SCREEN PRINTING EQUIPMENT CO., LTD

???????
Price:$594 including shipping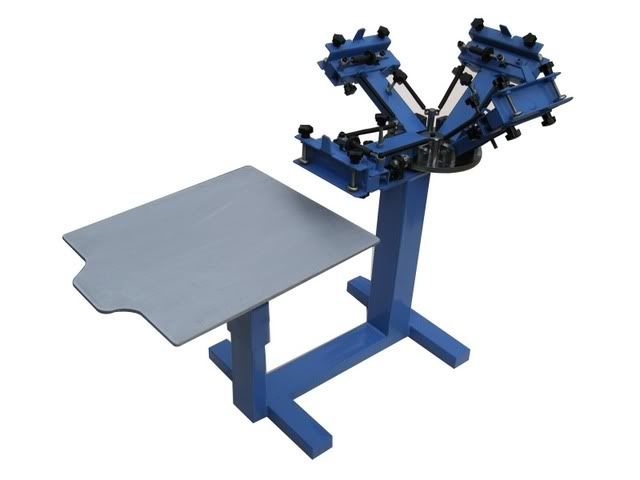 Large image to show detail.
Description:
Features:
1. Easy adjusting - Mesh frame can be precisely set to correct position by turning screws of adjusting system on printing head.
2. Heatproof printing worktable The alloy aluminum worktable is un-deformable and durable under high temperature.
3. Precise- The positioning device of printing head makes printing heads locate at exactly the same position, with precise color registration.

CLIWILL

screen printing machine, heat press machine, T-Shirt printing supplies
Price: $490 not including shipping
Features
Solid all steel, fully welded.
No tools needed, all adjustments are simple and completely by hand.
Desk top design to save room and move easily.
Simple to Operate and locate.
Same print but with base
Price:$580usd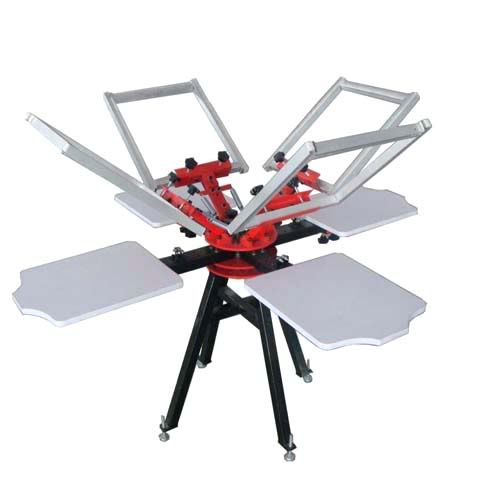 CHANGS INTERNATIONAL

Changs International
Price:
$888 (Too expensive for me)
The picture is the 6 color press because they didnt have a ready available one at the time. Also not including flash dryer. Just gives an idea of the design.
Features:
REGISTRATION AND OFF-CONTACT SYSTEM
1, U-slot guide locator system
2, Precise four-point pallet height adjustable system, offering wide range of off-contact adjustment
3, Print head lock-in design maintains exact color-to-color repeatability but ensuring +/-0.10mm registration
SCREEN CLAMPS & HOLDERS
1, Built with a low profile and release height adjustable arms, reducing operators fatigue and downtime
2, Three large-size knobs secure screen frame tightly
3, Appliable in various frame sizes up to 500mm wide
4, Two-spring hinge system increases the print speed
PALLET SYSTEM
1, Special resin made pallets provide a durable, effective print surface
2, Accommodate all types of pallets adhesives
3, Easy-to-install feature combined with left-and-right adjustment
4, Available in any special requirements
HEAVY DUTY CONSTRUCTION
1, Tapered roller bearings designed for easy spinning
2, Duo-deck system speeds up print production
3, Unique cabinet base support provides absolute stability and a spare space for multi-use
4, Heavy duty frame construction for durability and minimum flex
I am hoping that you guys will be able to help me out with this. Please let me know what you think and if you know of any reputable Chinese brands.
Thanks!