Discussion Starter
•
#1
•
My sister is a vet. This guy comes in with a Dachshund that he has had for 5 years. She is pregnant and having seizures. After he is given the estimate for the vet bill (which wasn't even that much) he says he doesn't want the dog OR the puppies. Nice, huh?
Later that day she had three puppies and the next day my sister delivered this one through C-Section: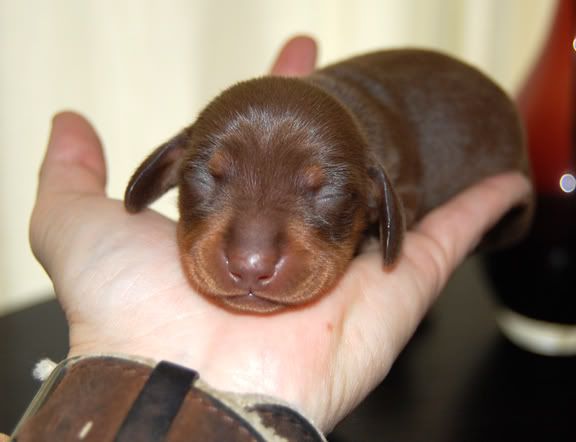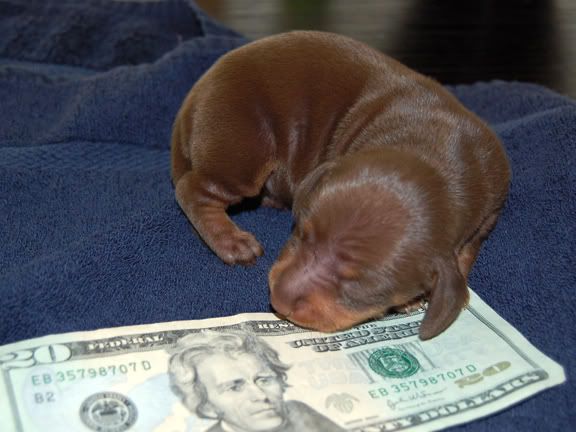 She is the only puppy that survived. My sister said her eyes should be opening in the next day or two.
[The $20 bill is there just for size reference.]