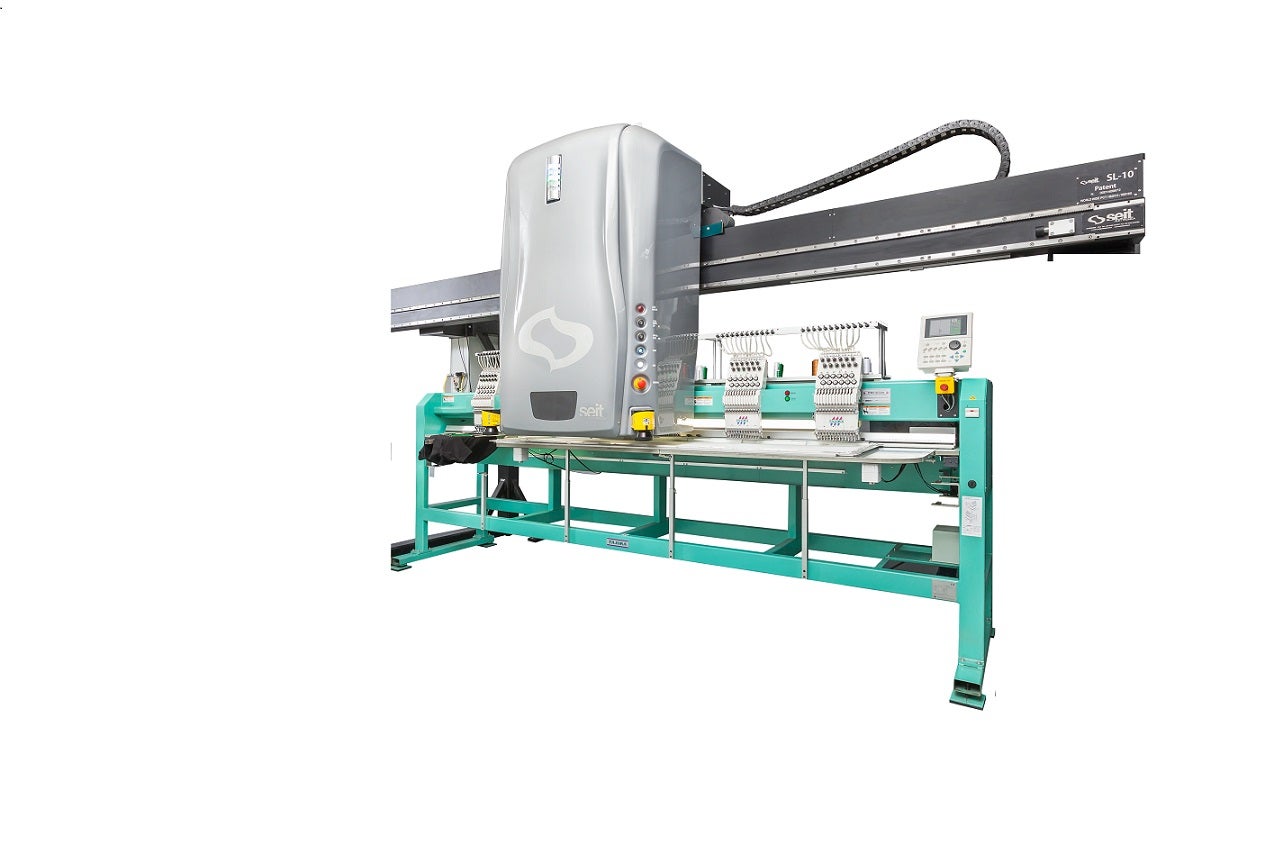 Hirsch Solutions offers the Seit SL-10 bridge laser machine, which opens new opportunities for appliqué, reverse appliqué, etching and more. The Seit SL-10 bridge laser offers precision cutting, a large cutting area and a high production speed, in coordination with your existing embroidery machines.
The revolutionary shape of the Seit SL-10 bridge laser allows it to be mounted closer to your embroidery equipment resulting in improved cutting performances. With the optional 3-D scan head a 500mm x 500mm (19.7" x 19.7") field can be cut or etched in a single firing of the laser. The new 3-D scan head is up to 35% faster than the fixed model.
To learn more, go to
Laser Bridge
For more information, contact Hirsch at (800) 394-4426; email:
[email protected]
; or go to
Hirsch Solutions
.
Hirsch is a national distributor of Brother digital direct-to-garment equipment, Tajima embroidery equipment, Pulse embroidery and automation software, MHM screen printing presses, Kornit digital direct-to-garment printers, and Seit textile lasers.