Discussion Starter
·
#1
·
Just wanted to show you guys my homebuilt exposure unit.
ITS NOT PRETTY BUT IT GETS THE JOB DONE!
I bought a 400watt metal halide bulb and ballast through craigslist for around $45 and spent probably $25 on the wood and another $20 for a sheet of glass and $5 on a kitchen timer.
It takes around 8 min to expose ulano Proclaim. I use a sliding piece of particle board as a shutter. Hinges, latches and chair making foam make up my screen to film to glass pressure.
When i bought the metal halide ballast the guy gave me 3 extra bulbs, I'm sure if i bought a bulb that was designed to put out the right kind of uv frequency for emulsion the exposing times would go down significantly.
In action (notice the rectangular slot and the piece of wood leaning on the unit - This is my shutter, nothing fancy)
Timer and Hinge shot (also that receptacle/switch thing was laying around my house, works out perfectly though)
Lid open (you can see the foam and the shutter closed)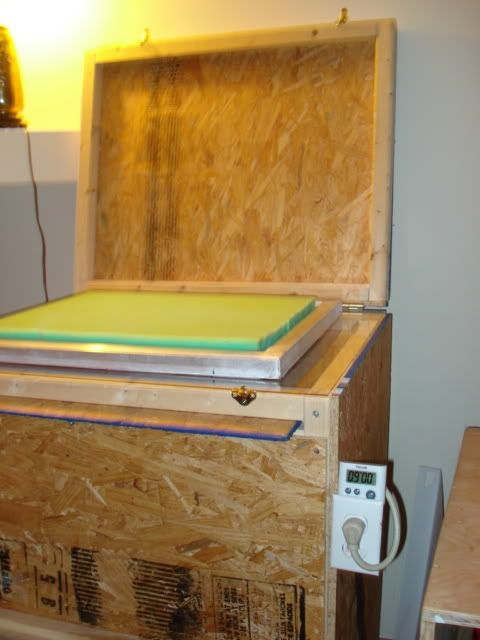 This is the inside with the shutter open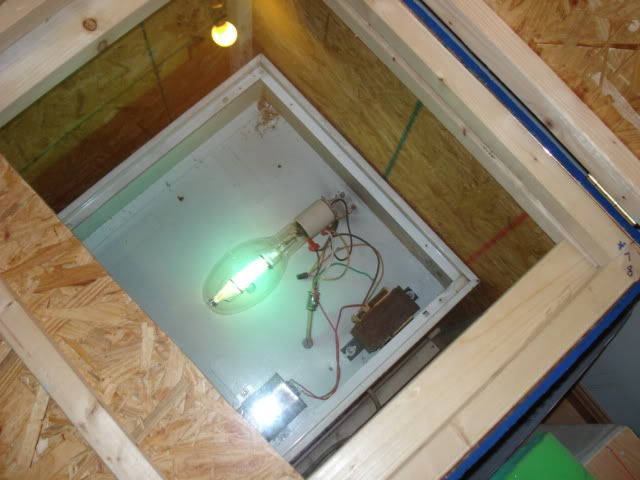 Here is a close up on the shutter rails