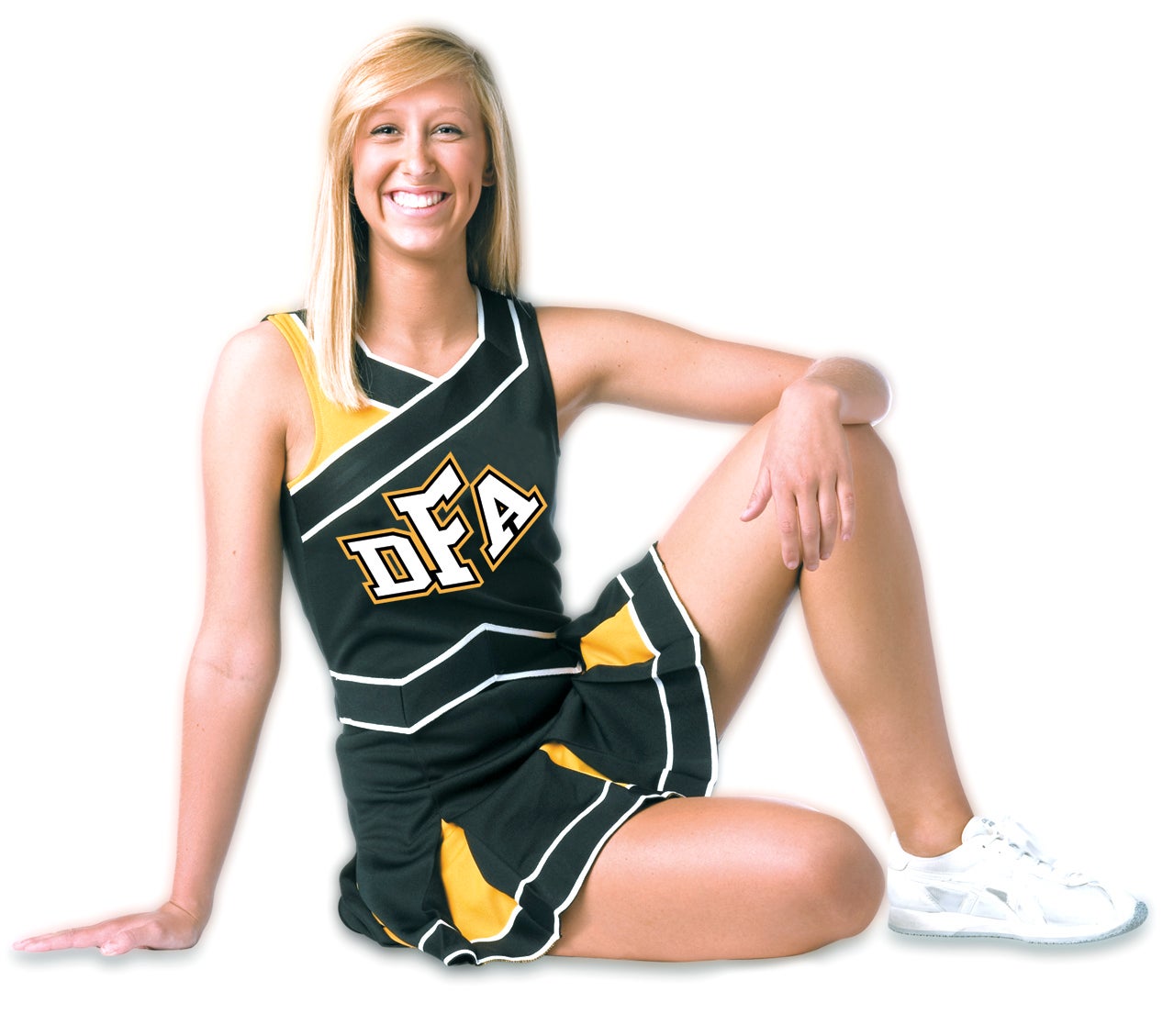 With Dalco Athletic's wide range of pre-cut and pre-positioned appliqué designs, you can make more money in less time. One of the newest cheer lettering styles is "Break." Three letters of your choice can be ordered in one, two, or three colors. The shape of this appliqué resembles a "V" with a break in the center letter.
There also is a "Double Break" style which can be used with a team name like "Rangers." This style has two V formations to form the double break. Both styles are available in Dalco's Pro Twill polyester material, which comes in more than 40 popular school and team colors.
Adult and youth sizes are available in Break and Double Break and it can be ordered with an EasyStitch™ sew file, which will automatically sew down the appliqué. The minimum order is 10 pieces with reorders in increments of five thereafter.
Dalco Athletic offers a full line of die-cut, water-jet cut, and kiss-cut letters, numbers, shapes, and mascots in a range of materials for creating team and spirit wear. They also offer roll materials to cut your own. Also available are decals for helmets such as baseball, lacrosse, and football, magnetic signs, banners, wall graphics, bumper stickers, and window decals among other things. For more information, contact Dalco at (800) 288-3252; e-mail at
sales[USER=152712]@dal[/USER]coathletic.com
or visit
Dalco Athletic Lettering, Inc.
.