Discussion Starter
·
#1
·
Im having trouble using Firebird Ink with my shirt
With dupont ink they print fine, but firebird its disaster
here some pic:
1st image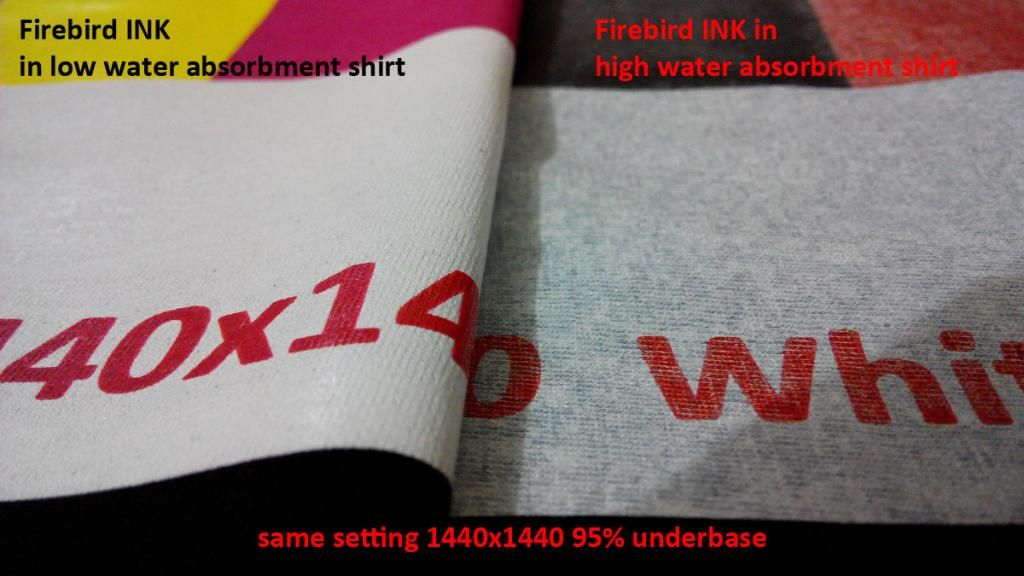 2nd image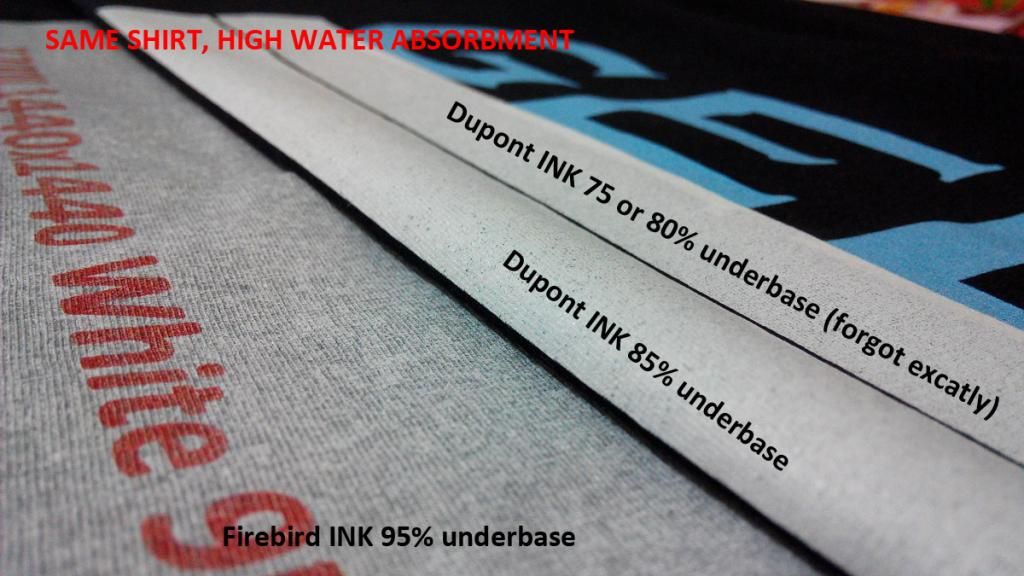 first image (all firebird ink):
my other shirt fabric (left), never used this shirt but:
this shirt when u pretreat it soaked with pretreat, it dont absorb
so shirt become very wet, because the pretreat stays sitting in surface of fabric
my usual shirt (right), my everyday shirt (ringspun, cotton combed light weight):
this shirt when u pretreat it can absorb the pretreat, so its not as wet as above shirt
all shirt using same setting, 95% underbase
2nd image (same shirt, my usual shirt from 1st image):
left side: firebird ink 95% setting underbase
right side: dupont ink 85% underbase for cyan text, 75/80 for 1st horizontal line, 85% underbase for 2nd horizontal line, and still got better result than 95% firebird
so whats wrong? firebird cant handle high absorbment fabric?
its 100% cotton combed, ring spun lightweight 150 g/m²
note:
all firebird using firebird pretreatment, like 20ml pure for 11x16 inch image
all dupont using dupont pretreatment, like 35ml diluted (50 water 50 pretreat) so its 17ml dupont pretreat for 11x16 inch image
are firebird inks required u to put much more firebird pretreat than dupont ink with their pretreat?